Affordable and value packed
pricing with no surprises.
Social Media Management Pricing
How We Help Your Business…
We do four things to help your business grow on social media:
1. Daily Management & Posts
2. Custom Content Creation
3. Interactive Engagement
4. Awareness & Follower Growth

We use platforms like Facebook, Twitter, and Instagram to accomplish your brand's social media objectives. Each social media platform is used differently to connect with potential buyers.
Better Content. Original Content
Don't settle for content that doesn't represent your brand.
We can create and post content: Mon-Sun.
We help you reach a new customer base by doing the following:
We Create Unique Content For Your Business
Content creation consists of the creation of posts that go out on your social media channels. We develop content by defining how your brand hopes to engage its audience. This could be creating content that educates people about your brand, inspires them to take an action, or informs them more about industry-related news to engage their interest. We differentiate from other social media management companies by producing high-quality content with images that incorporate your logo and color scheme.
We Interact With Your Potential Customers
Interactive engagement consists of engaging and interacting with potential buyers on social media. This involves posting content that drives likes, retweets, comments, and shares. It also involves interacting and joining authentic conversations with people who may have a need for your product or services on a daily basis.
We Increase Your Followers
There are two ways we increase fans and followers for our clients. It consists of organic approaches or paid advertising. Organically, we increase followers by spending time each day using hashtags, following hundreds of people, liking other user's posts, and much more. Under this approach, we typically increase followers by hundreds of people each month on Twitter and Instagram. On platforms like Facebook, we increase your fans through paid advertising. We employ Facebook Advertising geniuses that know how to use Facebook to generate likes at a current average of $0.30 to $0.50 per like. (This is 3x lower than average)
A Social Media Management Team You Can Count On.
Real Followers. Relevant Followers.
Every company will promise you followers, we promise the right ones.
Right people + your business = success.
We handle the follower growth.
Targeted Advertising. Effective Advertising.
Drive qualified traffic to your website and more sales today.
Laser Focused Real Results
We handle the ad management.
Get An In-Depth Look At Our Services.
Watch the video below to get a sneak peek into our services and process.
Watch Video
Learn everything you need to know about our services by watching the video to the right.
Custom Pricing. Value Packed Pricing.
Flexible pricing so you get exactly what you need.
Calculate Monthly Pricing Based On Your Needs Below
# of Social Media Platforms You Need?
# of Post Per Week Needed?
I Don't Need Any Post
Choose if you only want social media advertising.
Need Followers?
Facebook Fan Growth
We will create Facebook ads that foster ongoing community growth for your page. (Ad budget not included)
Instagram Follower Growth
We implement a follow program to increase your followers organically.
Twitter Follower Growth
We implement a follow program to increase your followers organically.
# of Platforms You'd Like To Advertise On?
We will create, run, and manage ads to increase website clicks, leads, and sales.
# of Platforms You'd Like To Retarget On?
Retargeting advertising increases leads and sales by allowing you to advertise to your website visitors, email list, and phone contacts.
Congrats! Let's Discuss Your Custom Quote
Fill out the form below and lets discuss helping you grow on social media today!
877-433-3889
$500
Your Success Is Our #1 Priority.
We are a top-ranked social media marketing agency dedicated to you.
Great Service Comes Standard
Social Media Manager
Account Manager
No Long Term Contracts
Custom Content Creation
Pre-approved Content
Have a question? Take a Look below!
Understanding is important. We want to make sure we answer all of your questions.
Comments from our clients
Spencer Markus
Great results from Tweet Angels. They completed a complicated, targeting program ahead of time.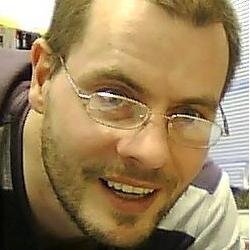 Simply Floh
Great results from Tweet Angels. They completed a complicated, targeting program ahead of time.
Kenneth Carnesi
The customer support is polite and extremely responsive. I would not hesitate to recommend this company and any of its services.
Still Have Questions?
Our social media management pricing is completely customizable to fit your business.